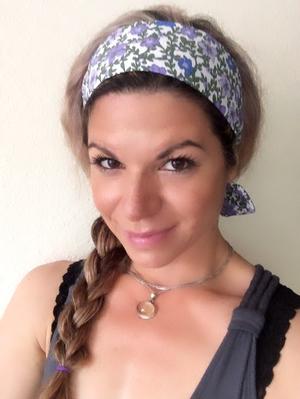 As a social worker, the desire to help others is in Erika Mateus' blood. She believes in helping and caring for children and teaching them to think critically, value life and the planet. In addition to traditional education, she believes in teaching each child that the world can be a different and better place. Growing up in Colombia she saw, as, in many developing countries, education was a privilege of the wealthy. At a young age she made a promise to herself that when she had the money and the opportunity, she would give back.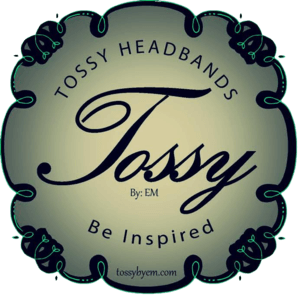 She began her journey of volunteerism and philanthropy in India after receiving her degree in Social Work from the University of Southern California. She traveled around India, helping teach children critical thinking and to learn another language. Though she primarily works with adults now, through Tossy she continues to strive for the betterment of children.
Erika started Tossy two years ago, out of a desire to control her own thick, unruly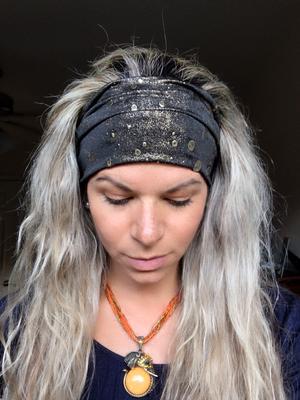 hair. She and her mother chose the fabric and created a headband that was original and had a unique design, a wire that kept the shape without squeezing or pinching. One homemade headband and many, many compliments later, Tossy was born. She knew she wanted her business to also be a vehicle for social change, as such she donates one dollar from every headband sold to charities providing education around the world. For the last two years, she and her mother have made all the headbands themselves at home. As the business grows she plans to eventually hire women from domestic abuse shelters, who are restarting their lives and having difficulty finding work. Thus connecting two vulnerable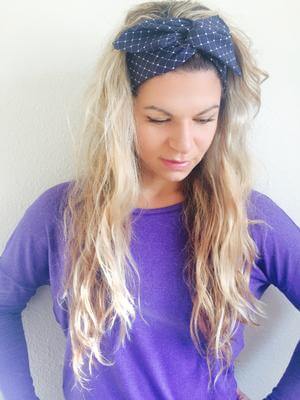 segments of the population with the hopes of uplifting and inspiring others to give back. Breaking the cycle of poverty and abuse at the ground level while simultaneously planting the seeds of philanthropy.
To Erika, giving back means leaving a legacy, "pulling other people with you," because "it's not just about you." Giving back, even if it's only five or ten dollars "little by little you can make a difference." While it wasn't easy in the beginning, because she was doing good for people, she knew she had to keep pushing forward, "when you are giving back it's the best feeling in the world."
Erika has also donated to charities in India and Africa and chose HCC after traveling to the Himalayas and feeling a strong connection with Nepal.
Visit her website https://tossybyem.com for all her great designs.