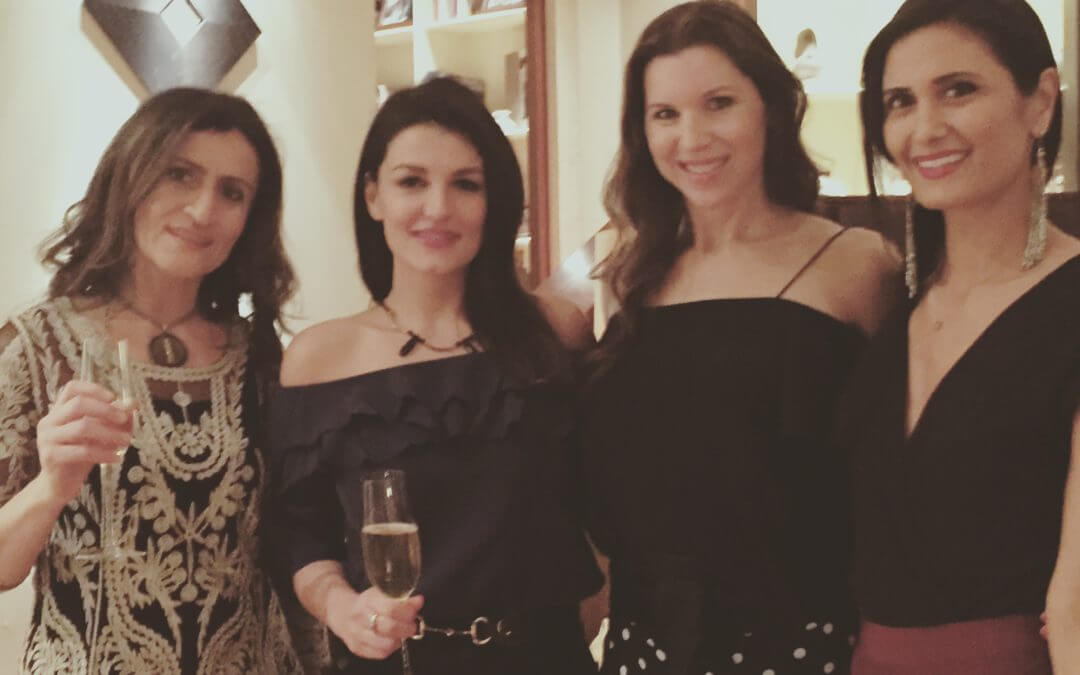 Last week, HCC sponsor Sherry Jones hosted an enchanting, fun-filled evening for 15 fortunate HCC supporters to enjoy a magnificent spread by renowned chef, Andrea Anichini from the Chianti region in Tuscany, Italy, all for the purpose of raising funds to support the needs of our students.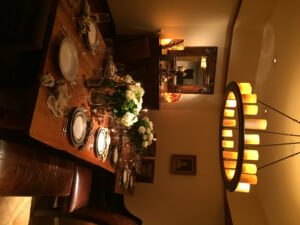 For this special dinner, Sherry and Jeff's stunning home provided the perfect ambiance. Its beautiful style and details reveal the extent to which its architect and the previous owner, Walter Carry, was influenced by the great Frank Lloyd Wright. An HCC Advisory Board member since 2014, Sherry is no stranger to event planning, as she often volunteers her time and expertise to make HCC events creative, seamless and exciting. Well known for throwing parties with good vibes and fun times, she created the perfect atmosphere to experience the incomparable cuisine from Chef Anichini.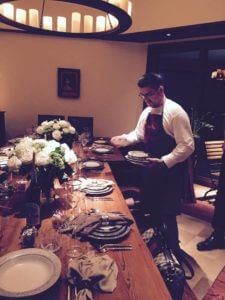 Famed throughout Tuscany for his impeccable organic cooking using only local ingredients and only olive oil, never butter, Chef Andrea and his business partner Maurizio Matassoni flew here from Italy to specially prepare a sumptuous feast for our private dinner. He informed us about the traditions of Tuscan cuisine being hearty and uncomplicated, and without the dousing of tomato sauce as is customary of Italian food in America. Starting with a potato and leek galette, he followed with homemade tortelloni with mushroom sauce, branzino and roasted Tuscan vegetables, and a flourless chocolate cake with strawberries.  Every dish was paired with wine from their local vineyards, fresh from Chianti.
Chef Andrea's culinary vision and Sherry's flawless hosting made for a fabulous night full of lively, generous people enjoying laughs, delicious food, and pitch-perfect wine. This $200 per plate event raised needed funds for HCC students like Sita, who is currently recovering from a surgery to repair a deformed arm, that was broken and improperly set from her early childhood.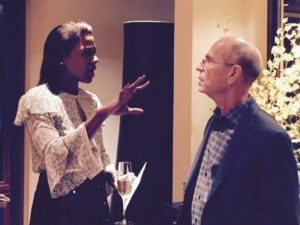 HCC's events serve to fund the immediacy of our orphaned, abandoned and at-risk students' needs, particularly adequate food, clothing, shelter, healthcare, education and emotional support. By the end of 2020, we hope to transform the lives of 5,000+ orphaned, abandoned and at-risk children in Nepal through education, mentorship and nurturing care. Each action by a supporter, no matter how small, contributes to our success. A Tuscan Dinner Party proved to be a fun night with friends that tremendously increased the quality of life for one little girl, for the rest of her life.
To find out more about how you can host an HCC event for your friends, reach out to us on our contact page.