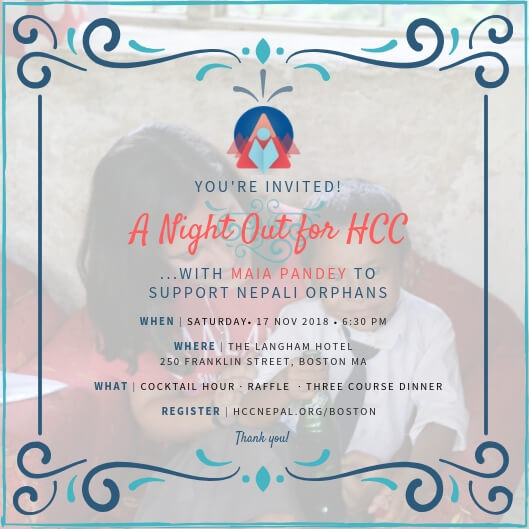 Join me for dinner, drinks and conversation at Himalayan Children's Charities second annual Boston fundraiser!
I just got back from another incredible summer interning with HCC in Kathmandu, and I'm so excited to share my experiences with all of you. A few highlights include field visits to HCC students in villages and completing my own project, funded by the Marina Keegan Summer Fellowship, to create a picture book about menstruation hygiene to raise awareness in rural Nepal schools.
This year's event will include presentations about all of the above and more, including a speech from HCC student Chet B.K., who is flying in from Nepal. Last year, we raised more than triple our fundraising goal, and those funds have allowed dozens of at-risk students to attend school. We aim to raise even more this year and hope you can join us to celebrate and support HCC's work!
See you there!
Maia